The Adventures of Tiny Living with Kathleen, Greg, Blaize & Peaches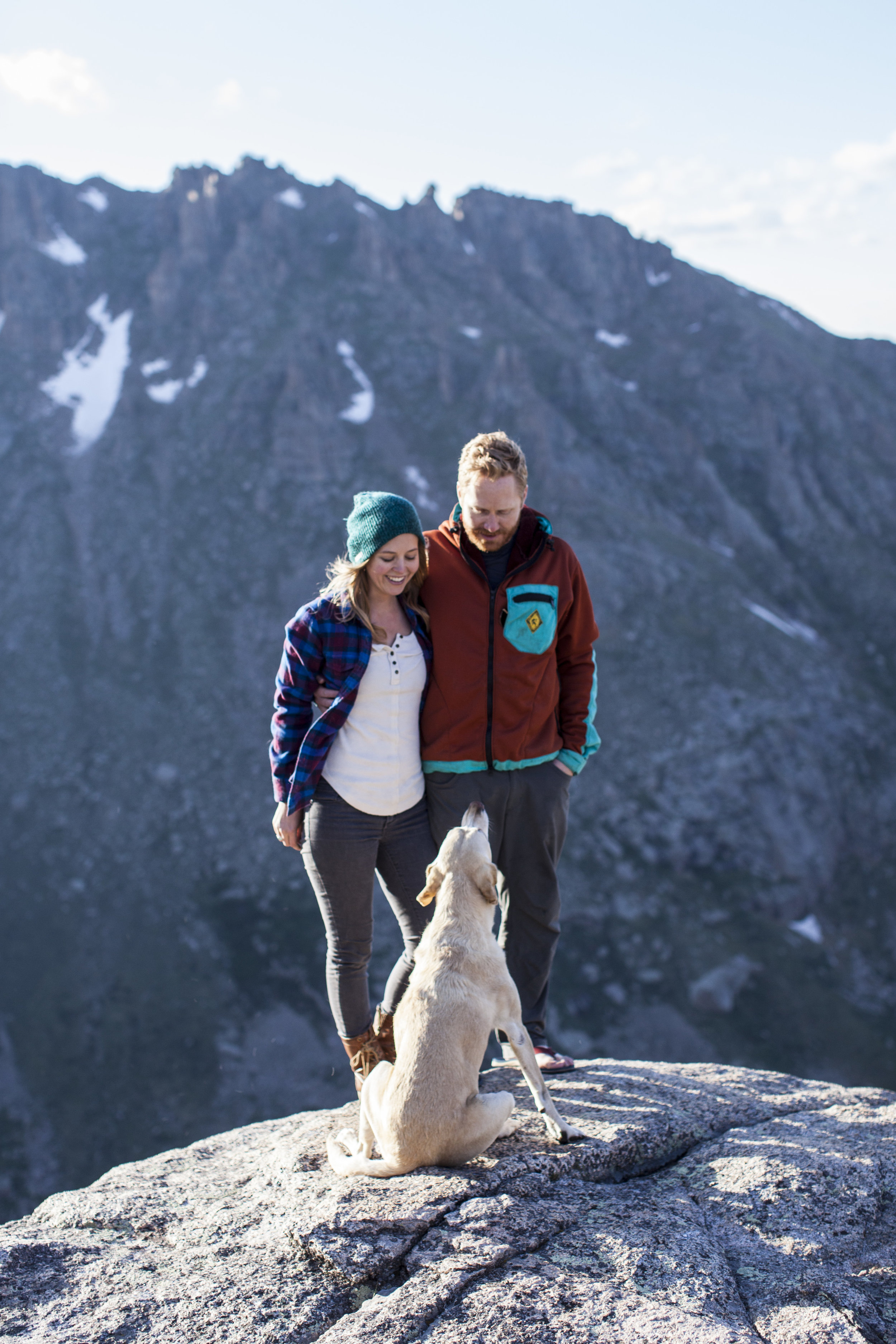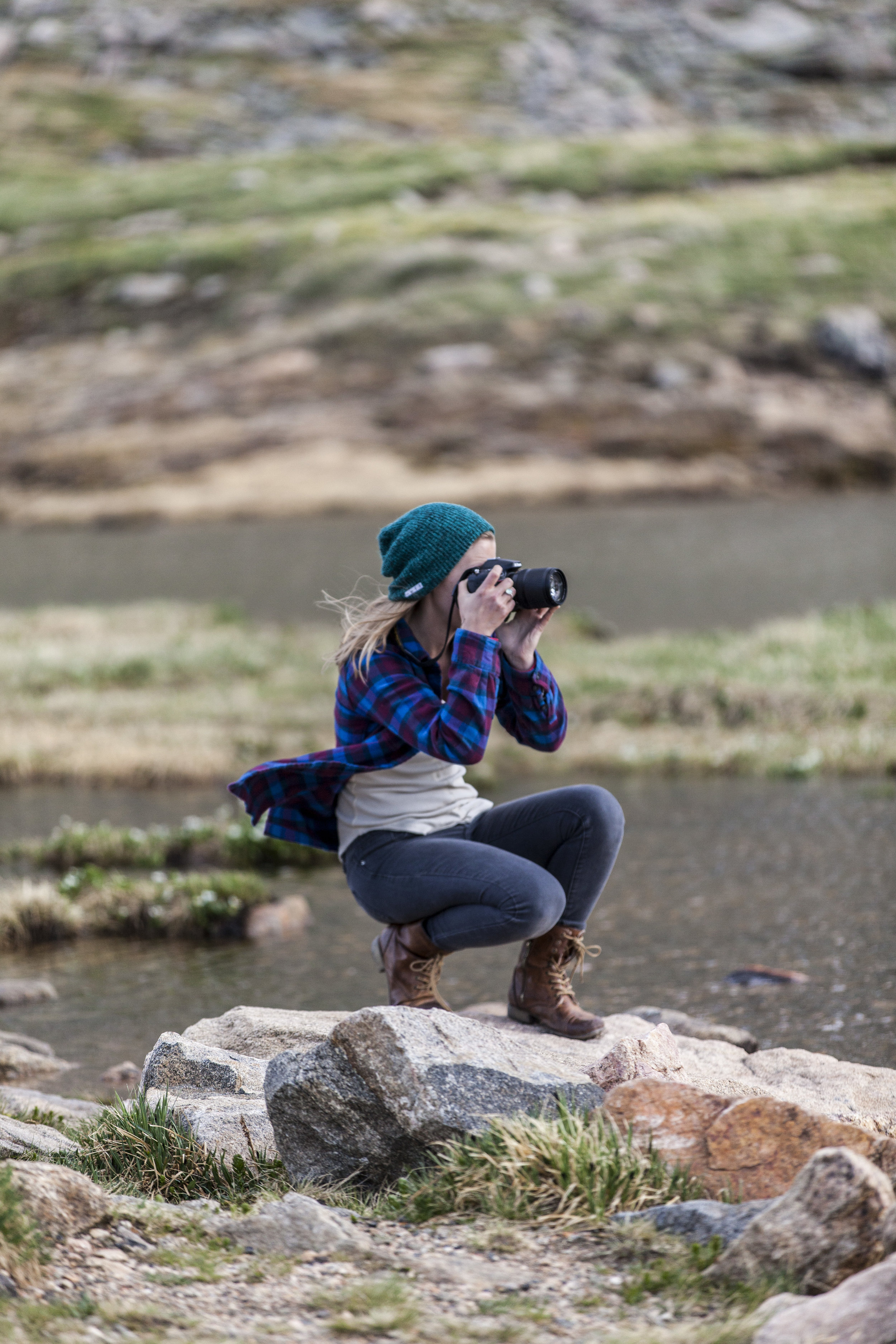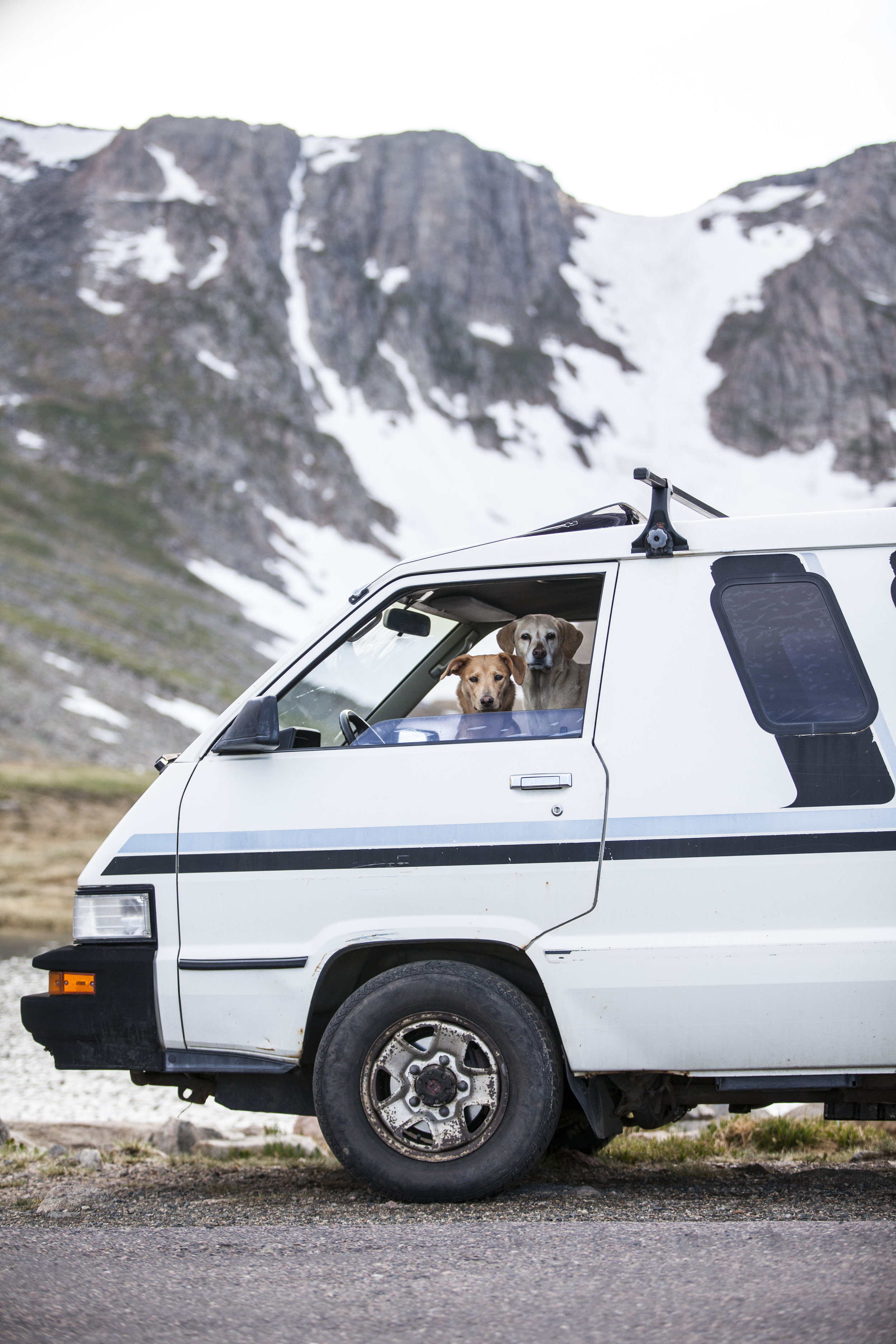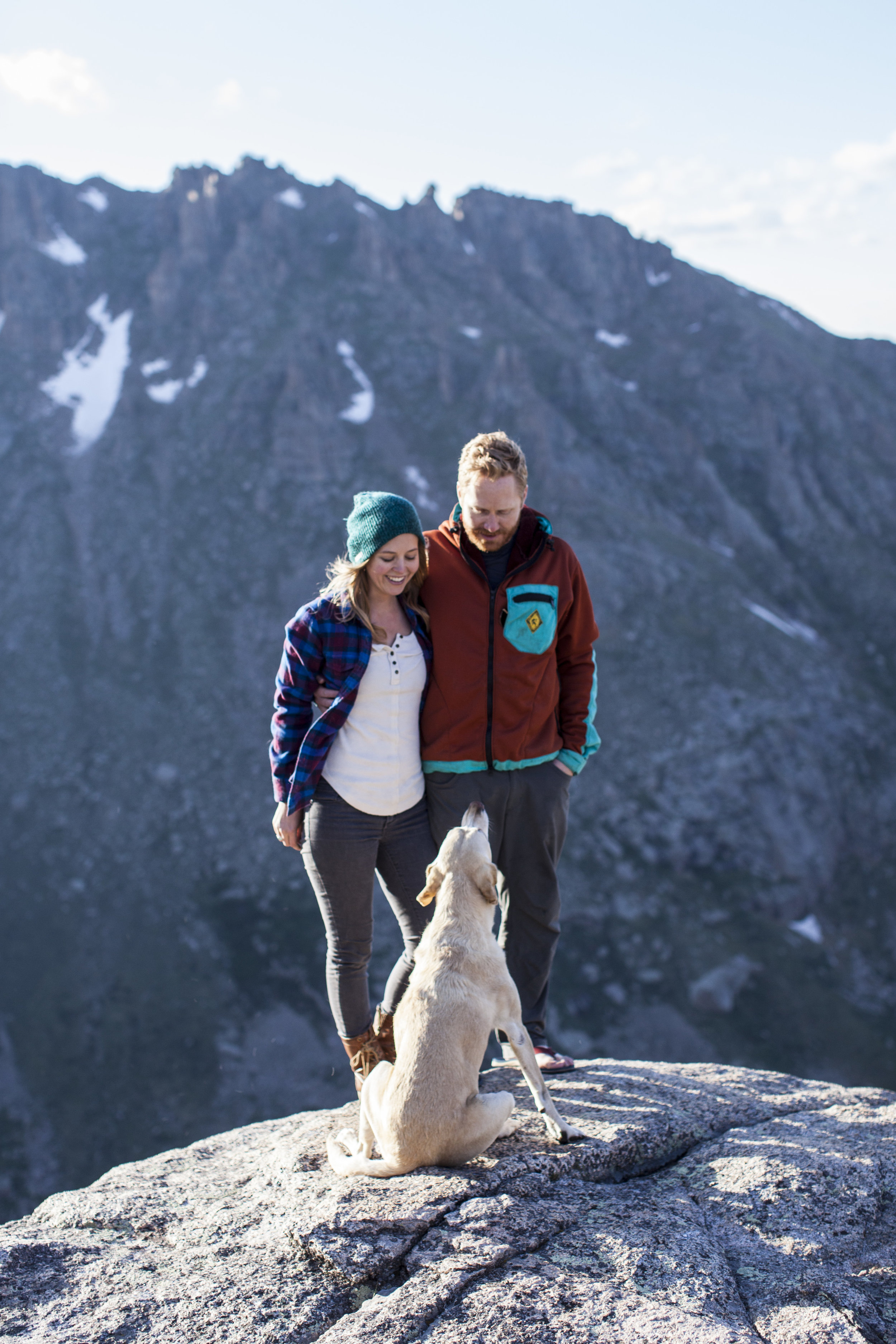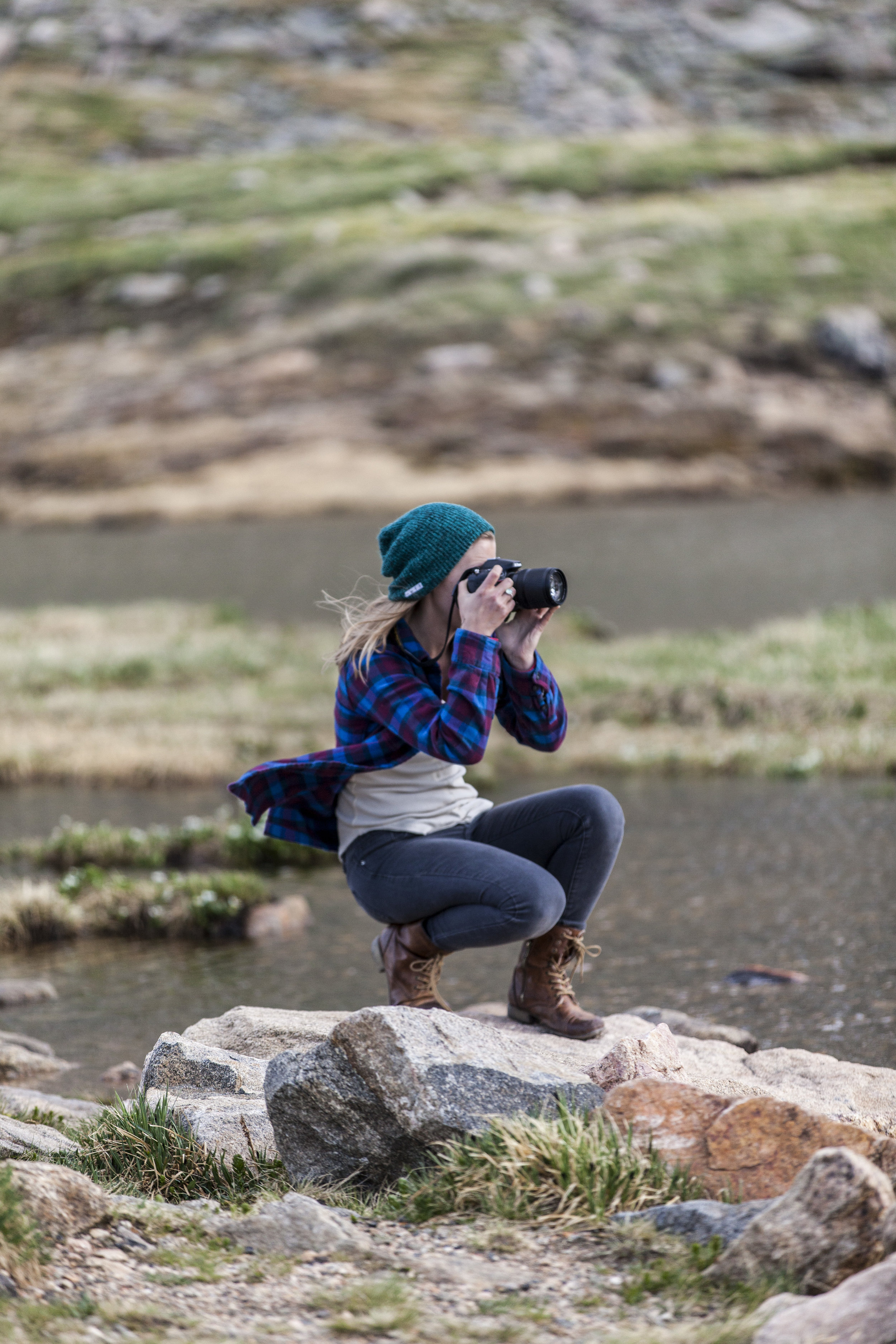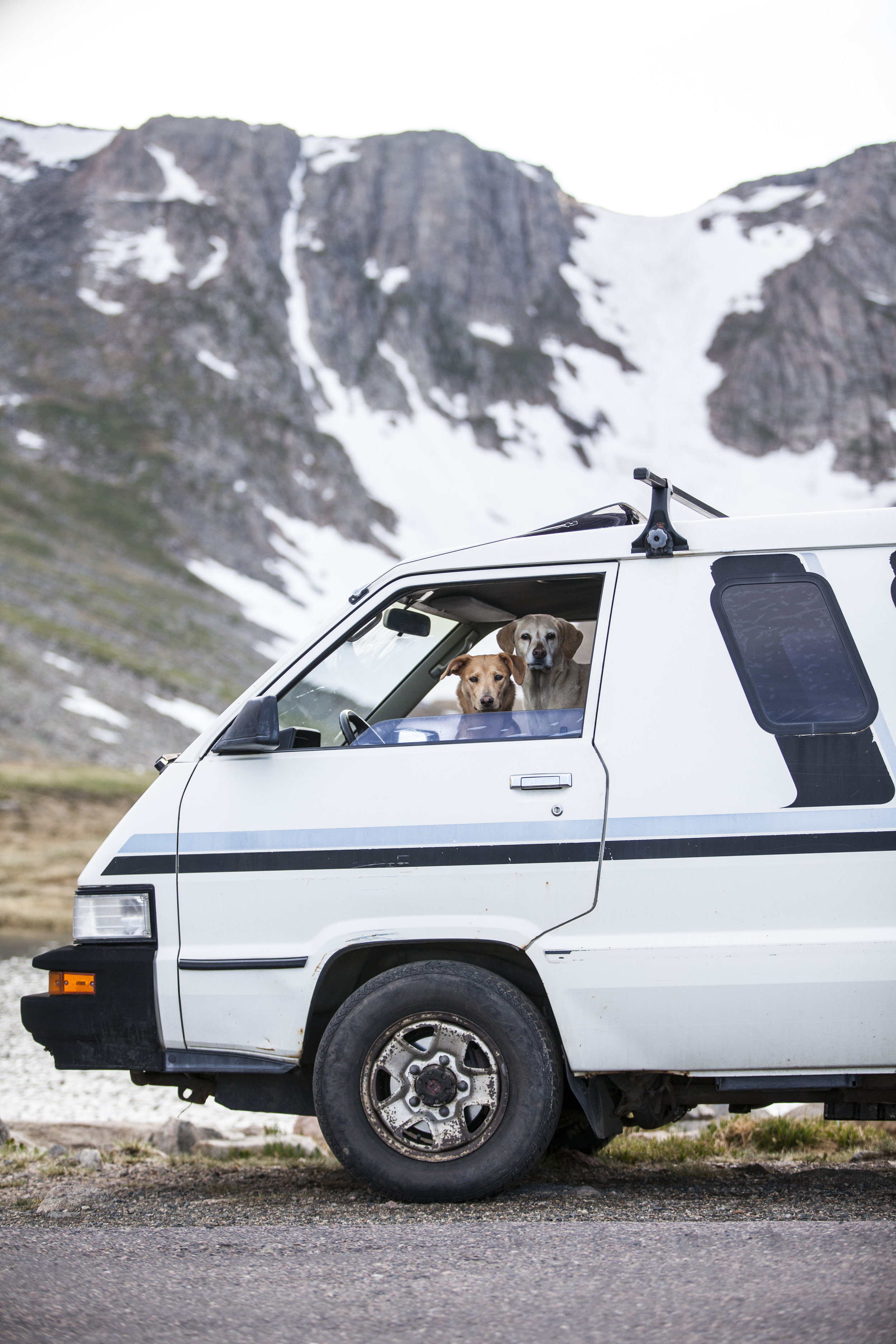 Thanks to Kathleen and & Greg's friends for sharing their photos with me. The first four photos were taken by Ashton Ray Hansen, and the rest are by Marianne Brown.
Kathleen Morton, 30, and Greg Laudenslager, 31, fund their tiny living lifestyle through their passions. Kathleen recently transitioned from working full-time as a digital media and communications manager for Colorado School of Mines in Golden. Now Kathleen is a freelance content creator. She works with organizations that align with tiny living and the outdoors by creating content, taking photos and helping with their social media. Greg is a landscape architect. He takes outdoor spaces and adds elements to them that allow people to have a relationship with the land.
Kathleen and I met in 2011 at a K-8 school in Chicago. She was moving to Colorado, and I was hired for the web editor and communications position she was leaving. In the days she spent training me, I knew she was a bright and passionate person. And I knew she would find adventure in Colorado. We've kept in touch (through social media, of course!), and I've followed along as her Tiny House, Tiny Footprint storytelling has become both a lifestyle and a career. It's a beautiful thing to witness people find their callings and come alive in them. I love that Kathleen and Greg's mission isn't just about reducing their carbon footprints, but it's also about encouraging others to connect with nature. Here's a look into their life of tiny living.
You, your boyfriend Greg and dogs Blaize and Peaches have been living and traveling in a camper trailer across Colorado for the past couple of years. What sparked this way of living for you? Where in Colo is your homebase?
Greg, Blaize and I moved into a 1969 camper trailer in a family's backyard two years ago. I continued to work my full-time office job and Greg visited with his clients in the Denver area. We knew when we first moved into the camper, that we couldn't live in their backyard forever. So a year ago, we bought our own cabin on some land outside Denver. We park the camper in the backyard and rent our cabin on Airbnb. We have never traveled with our camper though. We find it a hassle to even move it from one backyard to another. Our previous landlords gifted us their 1987 Toyota van when we left, so we use that for road trips. Peaches has been with us since February, so while she's still new to the tiny living, she's adapted really well to being in a space with three other bodies.
You two had were planning on purchasing a tiny house, but changed your minds. Why did you decide to not move forward with that?
Yes! So during the first year Greg and I lived small, we had plans to build a tiny house (on wheels). We spent several months designing what it would look like and talking with others who had gone through with the process. We decided after a while that it wasn't the best decision for us financially and long-term. Tiny houses are costly to build and they're a lot of work. Also, they are not legal in many cities. So we decided to keep living in our camper trailer. We do have plans to build out our van though and to live on the road in the future.
What are you and Greg currently residing in, how did you find it, and how much renovation did it require to meet your needs?
We are currently in our 1969 camper on our land. Our friend is a realtor and he knew we wanted a place that we could park our camper and also a cabin that we would be able to rent on Airbnb. So we took our time looking until this place popped up. We didn't have to do too many renovations to our cabin. It was in great condition, but we did have to purchase some things to make it live able for guests. As for our camper, we had done a lot to it in the beginning so we haven't done too much more to it. We are planning on making it a little more cozy by adding some decorations that might cover up some of the camper's imperfections.
Aside from the obvious challenges of tiny living, what are some of the nuanced challenges you guys have experienced through this journey?
We don't have a shower in the camper and that's been difficult at times. When we do shower, we usually pack a bag and shower at a local gym or recreation center. When we travel, we'll shower in lakes and rivers. Washing dishes can also be a process. We usually stack them up and wash them all at one time, adding soap first and then pouring water from a gallon jug.
What has been the most rewarding part of simplifying in this way?
There's so many things I could say.
"When you live with less, you realize how little you really need."
It's comforting to know that you don't need any more (at first this realization comes from not having any room to put more items, but then it comes from not wanting anything you don't really need). When you're not tied to your indoor space and possessions, you spend more time outdoors.
So many of us wrestle with society's expectations for our careers and our lives, so your message resonates with thousands of people. Would you speak into the freedom of living on your own terms, and how you fight for it?
I still struggle with living a non-traditional way in the modern world. But I think it's important to think about what makes us happy and separate that from the ways people want us to live. I try to educate people on what it's like to live small and encourage them to try it out or make small changes to their lifestyle that align with reducing their environmental footprint. Through my blog and my Instagram, I share stories of others who are living alternative lifestyles in hopes that they might find someone they can relate to.
How can you encourage folks who feel stuck in their situations and desire a more fulfilling and simplified life?
I know exactly how these people feel because for the longest time I felt this too. I think the best thing someone can do is to start small. That might be going camping for a weekend or going backpacking for a few days. It could be taking a road trip and sleeping out of your car. Maybe it's going to New Zealand and traveling in a van. The more you do these types of things, the more you're reminded of how little you need. The hardest part is implementing this in everyday life. Making these small changes might inspire you to shift your perspective. It could inspire you to quit your job and live in a camper trailer :)
What do you say to those who find tiny living to be impractical for their family?
I know several families that live in vans and truck campers. One of my favorite stories is of a family of five that live in a VW bus (around 80 square feet inside). They actually downsized from their Airstream to a van about a year ago. For their three boys, school is just everyday living. They explore state and national parks and learn so much out in nature. More of their story can be found here.
What's a favorite memory from the past two years?
We've had a friend and his dog sleep on the top bunk in our camper. It felt like a little sleepover. As adults, I think we resist things that might bring us back to our childhood.
"But we can feel such a closeness with people if we bring them into our space & share moments together."
What has been most life-changing for you in living tiny?
Everyday, I am learning more about myself and my own internal battles. I've had to separate what I grew up thinking was the way I'd be living from the way I'm living now. It's allowed me to have my own thoughts versus the thoughts that were engrained in me. Instead of being a follower in this world, I want to be a leader. I want to think for myself and share those thoughts with other people.
What are some tiny, yet big ways we all can reduce our carbon footprints right where we are?
There are so many things! One of the biggest things we can do is reduce our water use. You can start by going longer between laundry days, taking fewer or shorter showers and turning off the water while you're brushing your teeth. You can also compost your trash. Apple cores, eggshells and banana peels are all examples of food waste that can be composted. Composting not only helps eliminate waste, it also turns your waste into a useful product that you can use in your garden.
You've created a kickstarter page to fund an illustration book about your tiny living experience. Can you tell us about how this book was born and what you hope to achieve in its message?
Yes! I'm so excited to share this book with everyone. It's a hardcover illustrated book called, Roll with Kathleen, Greg & Blaize in a Camper Trailer. It is a look into my journey from living in an apartment in the city to a camper trailer in a family's backyard. We live mostly off the grid, so I wanted to educate people about this kind of lifestyle. It's a book for adults as well as children. I worked with my friend Natalie Fleming who is an illustrator to take my photographs and turn them into some fun art for the book. I hope that it's a reminder for adults who might want to simplify their lives and a tool for which we can educate children that they don't need a large house to be happy.