An Afternoon with the Taylor Tribe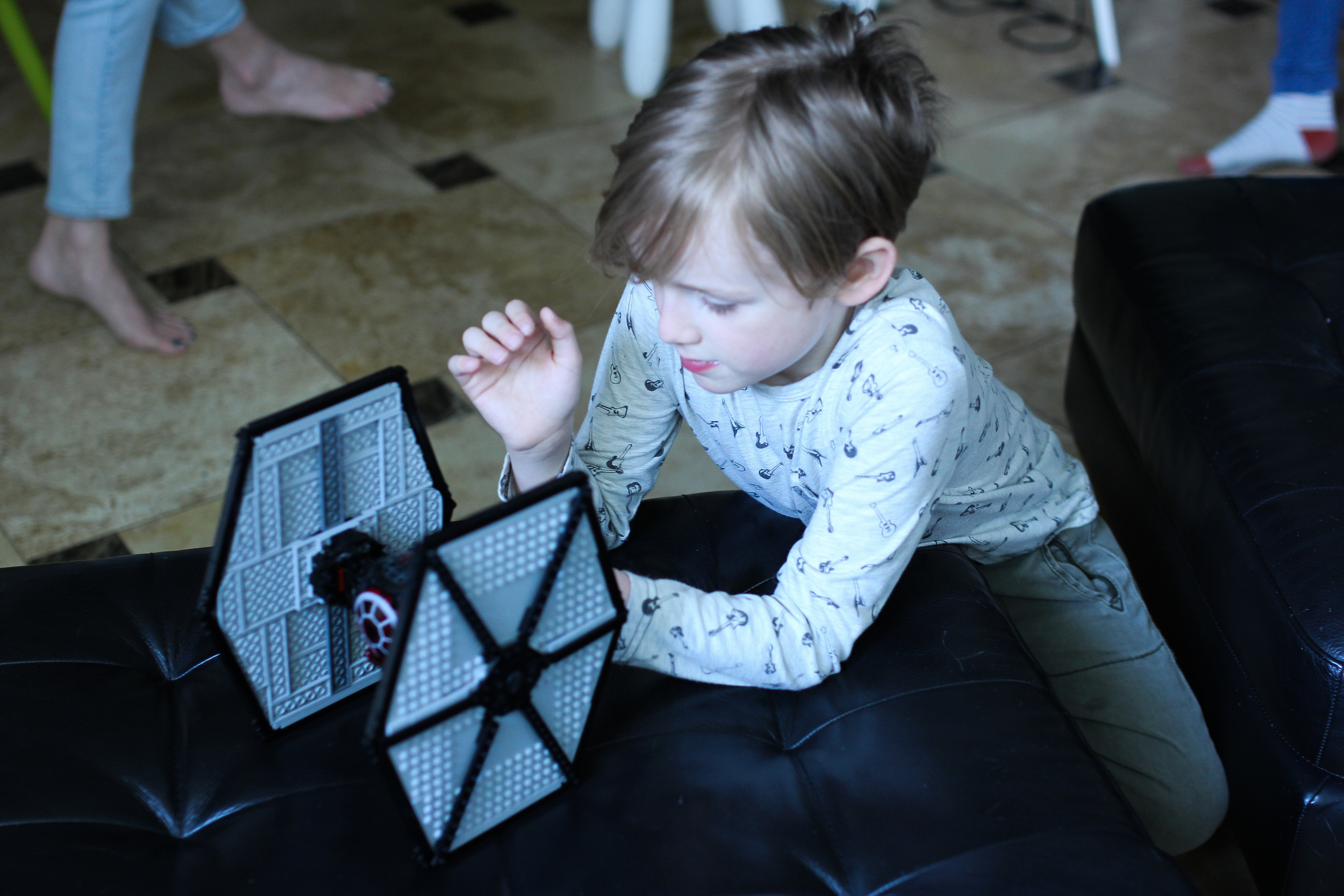 I can't recall the first time Aiyana Taylor and I met. I knew of her because she is the wife of our church Missio Dei's pastor Josh Taylor. But I do remember witnessing her share her gift of storytelling and encouragement during our church's women's retreat three years ago. She described the serious "Goliath" in her life at the time and quoted Psalm 46:
"God is in the midst of her; she shall not be moved; God will help her when morning dawns."
She described how God woos us on our pilgrimage. Her passion and faith moved me so. Not only does she have a command of language, but the way she captures life in photos is equally as moving. It was on Instagram I learned she's been homeschooling her three kids: Atticus who is 8, Lucy who's 12, and Elly who's 14. This is their 4th year of homeschooling. It's apparent she fosters their creativity in a variety of ways.
Aiyana is a woman I'd admired from afar for a while. We found ourselves attending the same flower workshops and celebrations, but I finally asked her to coffee in January because I wanted to know this soul. In our meetings since, we've discussed everything from how we are uniquely designed, how God has a divine plan for each us, how we are called to be creative. It's evident her children are learning this, too. I wanted to capture a little bit of that. I've always wondered at the challenge of being an amazing teacher—to be an excellent and caring steward of souls and a home. When you meet Aiyana, you know she has that gift. I spent the afternoon with her and her kiddos as they planted seeds for their own vegetable garden, discussed and documented process, and as they each shared with me some of their own passions and favorite spots in their home. From Star Wars, to water coloring, to sewing—witnessing their creativity is something certainly special.
How did you arrive at the decision to homeschool?
There were many factors that led to the decision. I'll start by saying, I don't believe homeschooling is for everyone. It is a full-time gig and requires a deep commitment. There are SO many different forms of homeschooling and reasons people do it. Our journey is unique to us, our life circumstances and our family's make-up. So I don't think what I am going to share is what everyone needs to do or that our situation is the ideal for everyone.
I could write a few paragraphs on our journey to this decision alone. But I will keep to my main motivation and a piece of advice I think could be relevant for a broad variety of circumstances. My main motivation in choosing homeschooling was the value of education. This is the underlying goal and motivation in homeschool for me. I so want my kids to ENJOY learning and to be learners their whole life. The school the girls had been attending started with an INCREDIBLE principle. CPS moved him to another school and once that happened things slowly started to go downhill. Two of Elly's teachers said they were worried Elly might get bored, and their solution was to give her more homework. I didn't want her to loose her motivation in learning and the school didn't seem to have the means to really address that. It was a very scary leap to take them out of school and bear the load of their education. Which leads me to the piece of advice I think is relevant to anyone:
So we had many discussions as a family and decided as individuals that we wanted to take this journey together. The kids know that every year they have the choice to continue homeschooling or public school. Hence our eldest, Elly, attending a Selective Enrollment High School here in the city next year.
What subject does each of them love?
I don't think there is a subject that they love, but there are elements that light them up. Elly is a writer, she writes paragraphs without blinking. She also is very good at math, but it isn't something she thrives off of. Lucy is a textile learner and loves culture. She enjoys history because of her fascination with culture and anything she can do with her hands will keep her attention for hours. We got some Engino models and a Electronic Snap Circuits and she was zeroed in on those for a while. Atticus enjoys History for the story and different Empires, he is quick at math and has started to love reading.
What has surprised you most about the process, planning, and experiences? The good and the difficulties.
The good surprises have been how much I have enjoyed learning with and teaching the kids. Also how much I have enjoyed the research and preparations for the year. I love picking the curriculums and finding resources that will inspire each kid.
The difficulties have been the personal perseverance to do it everyday and the days the kids are uninspired or discouraged. Then when my unmotivated days meet uninspired kids it can be a doozy of a day.
How do you incorporate the creative arts in your teaching?
This is one of my favorite parts. Generally, I do my year preparation the summer prior. I have a list of inspiring people I might email to see if they want to come do a lesson or that we can go visit in their craft with the kids. I also do a skeletal layout of the year for each kid and have a list of some field trips or specialty projects I have come across and thought would be fun to do at some point. I try to do something fun, different, creative once or twice a month. I fill in specifics that I have, but also have carved out spaces to fill in as the year goes along. It really is a sort of hunt and gather method.
What are some lessons your children are teaching you? Perhaps in how they learn, and how you are learning to steward them.
Oh my goodness, so many things I have learned from them. Elly has taught me the value of diligence, observance, music and quiet. She is a quiet person who gets up every day at the same time and does her work. She is so observant and communicates best through written word and images on paper. She also connects with music in ways I don't naturally. It has been so enriching to see. I have learned to quiet myself, slowdown and listen in new ways.
Lucy has taught me the value of passion, pushing the boundaries and authenticity. She is a driven, creative, vibrant source of life. She learns as she does and thinks as she communicates. She is so smart and so creative and still learning how to communicate what is growing inside her in a way that is true to what she sees—hence her need for authenticity. It can feel uncomfortable when it isn't given the freedom to come out, but when she finds a way to communicate what is inside of her it produces things that make me drop my jaw. I have learned to be patient in giving things the time they need and the beauty of the ability to let go of structure/control.
Atticus has taught me the value of imagination, play and tenderness. He is sensitive and imaginative. He can be so sensitive to the people around him that it can distract him. He feels any emotion in the room and joins in with it. He has prayed for me on difficult days and loves to make his sisters laugh. He also likes to tease them.
I'll hear him jumping around downstairs talking to "someone" and imagining some scenario in his head. He has created amazing stories this year and also had totally unmotivated days. But one thing he always does no matter how difficult a day, he says something kind to me. I have learned the power of a kind word from him and the value of imagination and play.
Your family's love for one another is evident—exuberant and graceful. Would you share with us what God is revealing to you as a teacher, a wife, a mom, a daughter of a King.
As a teacher - God is revealing the value of the student inspiring the creativity of the teacher and the necessity of patience and perseverance. I see how creative God was in teaching Israel and how creative Jesus was in teaching people about the Kingdom.
As a wife - God is revealing the power of unity and prayer. When Josh and I are praying together and are united there is POWER. When we are disconnected from each other or the Lord there is STRUGGLE. But tasting the beauty and love that comes from us toward our children as we are dependent on our Father together I have seen the transcendent relationship marriage can be.
As a mom - God is revealing the gift each person He makes is. The unique beautiful creation we each are and the reality that, as Laurelee Farrer says,
"Each of us bears some small but complete spark of His Divine image".
It is like unwrapping an incredible gift with each layer that is discovered in my children. And an incredible part of the beauty of God I get to see in them as they grow each year.
As a daughter of the King - God is revealing...wow, why is it that no matter how many times I hear that I am a "daughter of the King" I am rendered speechless. Just that concept in itself "a daughter of the King" is a revelation that I need to soak in every day. What a good, gracious and marvelous God.
What are your kids favorite spots?
Elly's favorite spot in our home is in her room, in her comfy bed or writing at her desk. She is like me and needs her quiet introvert time.
Lucy's favorite spot is probably her craft table listening to music. Her bucket is filled when she makes with her hands.
Atticus' favorite spot in our home is anywhere his dad is. If he isn't here then, it's our family room where his video games and toys are. Play and imagination are his jam right now.
How do you find rest and experience calm (or God with you) amidst a busy life.
Rest easily slips through my fingers. But rest is always available to me. Rest is found whenever I remember that my time is His time, my breath is His breath given to me and He makes all of this happen. When I slowdown and and remember Him, I find rest.
What has been inspiring you lately?
Oh goodness, many things. Trips to the Botanic Gardens with my kids, conversations with beautiful people, Makoto Fujimura, a book by Laurelee Farrer called Praying the Hours in Ordinary Life, the scripture I read in the morning, times in prayer alone and with other believers, the sound of birds in the city and the growth of trees and vines despite iron and concrete. So many things...
What do you want most for anyone reading this to know?
You are loved and pursued.
Jesus is Life, Jesus is sweetness found in the bitter, Jesus is everything perfect. Jesus said,
"When you have seen me, you have seen the Father." John 14:9. We see God in Jesus.
We see God in the richness of nature.
God is not man nor woman, God cannot be fully understood or known, but God has communicated Godself in many different ways because of LOVE. And those ways give us a taste of God and those tastes are life.
You can see more of Aiyana, Elly, and Lucy's artwork in their Louela shop on Society 6, and you can also follow Aiyana in her daily beauty musings on her instagram.